Making sense of the world through language
Studying fiction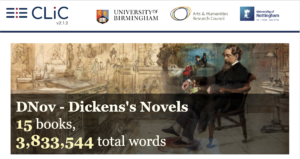 The CLiC project started off with a focus on Dickens's novels and has expanded into other nineteenth-century fiction, including children's literature. The CLiC web app has been designed as a user-friendly tool to support researchers and students in the close reading of fiction. What makes CLiC different from standard corpus tools is that it works with corpora where different sections of the texts have been marked up so they become searchable separately: CLiC allows users to look at the speech of characters and the narration in fictional texts separately. Another great thing about this project was working with wonderful people like Peter Stockwell, Viola Wiegand, and Anna Cermakova!
Creative writing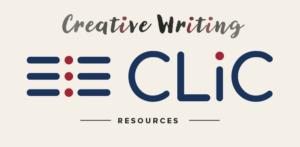 Analysing language is one thing. Writing your own texts is quite another. The aim of the CLiC Creative project is to support writers of fiction when creating their own texts. To understand creativity it is useful to consider the patterns in the language and how such patterns can be deviated from. With CLiC Creative, Rosalind White and I are providing a range of resources to learn from great writers of fiction and to get inspiration for your own stories. Just have a look!
Reading Concordances in the 21st century

The Reading Concordances in the 21st Century project proposes an innovative approach to reading concordances. In today's world, the amount of text communicated in electronic form is ever-increasing and there is a growing need for approaches to extract meanings from texts at scale. The project is a collaboration between the University of Birmingham and Friedrich-Alexander-Universität Erlangen-Nürnberg. Our team (Stephanie Evert, Natalie Finlayson, Sasha Piperski and I) bring together strengths in theoretical work in corpus linguistics with expertise in computational algorithms. We aim to develop a systematic methodology for reading concordances and corresponding algorithms for the semi-automatic analysis of concordance lines. We will specifically implement the software FlexiConc to support the corpus linguist researcher in organising and interpreting concordances. To develop and test our approach, we will conduct two case studies. The first case study will focus on body language in fiction compared to non-fiction texts. The second case study will focus on political argumentation in social media, formalising its findings as corpus queries that can be used for automatic argumentation mining. Both case studies include a comparative dimension between English and German. See here for more.
Water discourses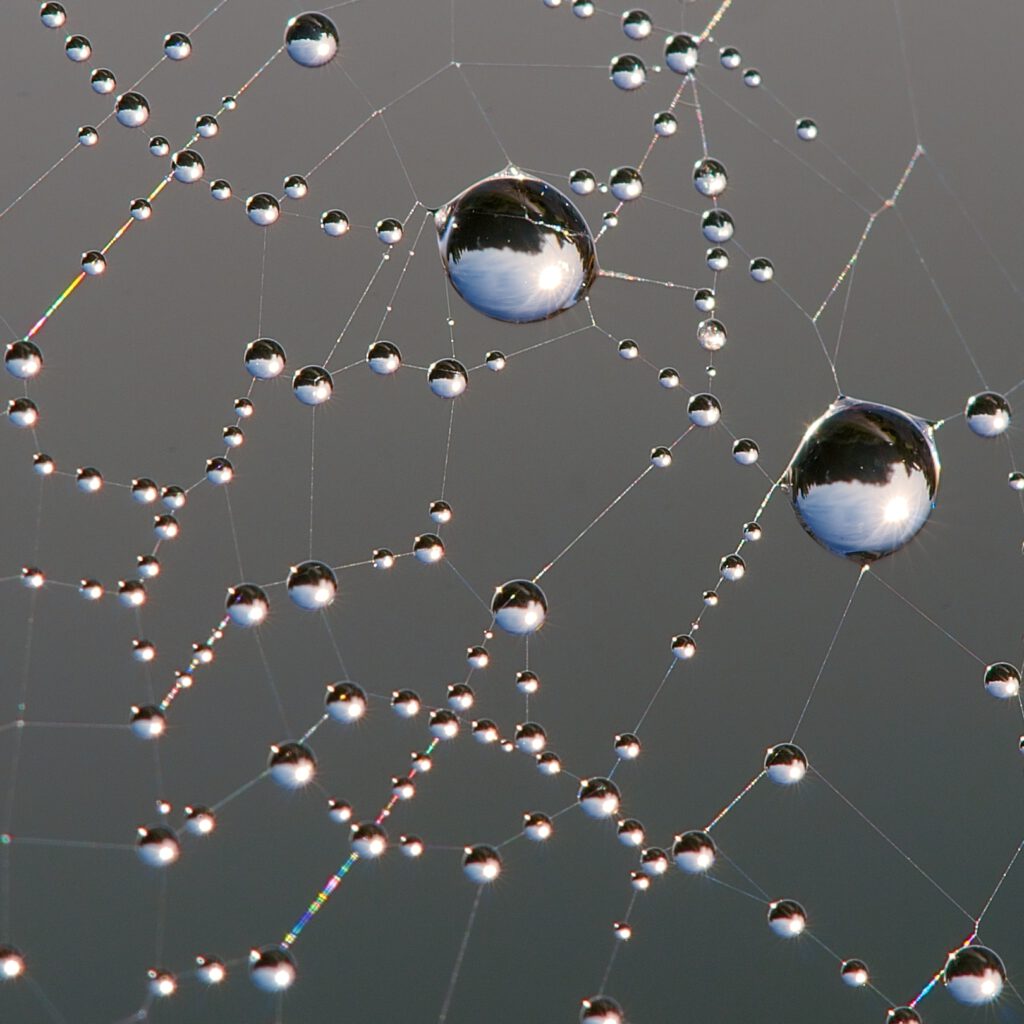 One of the key tools for raising awareness and tackling the water crisis will be language. From a scientific point of view, there is no question about the central importance and all-pervasiveness of water for human life. Paradoxically, it is exactly this all-pervasiveness of water that makes many facets of it easily overlooked. It is always the familiar that is less visible. But everyday perceptions of water may hold the key to successful communication, behavioural change, and the implementation of policies to ensure concerns about safe freshwater are on everyone's minds. Funded by the Natural Environment Research Council (NERC), this project is an ongoing collaboration with David Hannah, UNESCO Chair in Water Sciences. Part of the team are Joanne McCuaig and Michele McIntosh. Watch this space for updates! In the meantime, have a listen to this podcast we did.